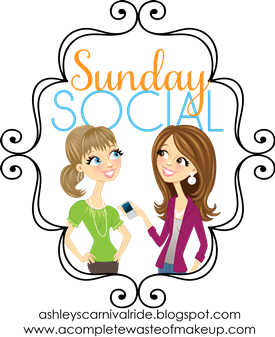 This week's Sunday Social doesn't have questions, but is all about fall. This weekend J and I visited an apple orchard/pumpkin patch...it doesn't get much more fall-like than that.
Look at this beautiful day! One of my favorite things about fall are the leaves. There are so many trees in our area that are exploding with color right now. It was a beautiful drive/walk up to the pumpkins.
Here's J perusing the pumpkin selection. What a stud. We didn't end up buying a big pumpkin.
We got this little guy instead. There was a sign on these wee little punkins saying they were perfect for homemade pie filling; challenge accepted.
There were no pick-your-own-apples due to a poor crop. Thankfully there were enough for them to make some apple pies with homemade cinnamon ice cream.
It was an ideal autumn outing (plus, I got to wear a scarf and boots). Our pumpkin is roasting and J is mixing up a seasoning for the seeds. Yum! I'm off to begin a project in my closet. Yikes. I hope you enjoyed your weekend!
xo Steph