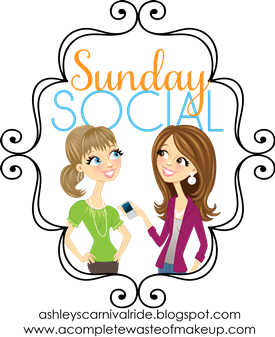 What is currently on your wish list? I would really really love to have a house. Not an apartment, but a house. Someplace I can paint and hang things on the wall and have a puppy. Too much for the wish list? I'd settle for a new wardrobe.


Share a new iphone, droid, ipad app you have recently discovered that we all need
I honestly had this huge paragraph typed out about not having any of these things and being app-less. Then yesterday I bought an iPad. I'm still learning everything but so far my favorite app is Draw Something. I could did spend hours playing that game. (My username is liepertsm if anyone feels so obliged...)
What is a new Fall TV show you have added to your DVR?
Hart of Dixie. I have mad love for this show. Obviously Big Bang Theory and How I Met Your Mother are on the DVR but those are not new or recently discovered. :)
Share your Social Media links for us to follow you on(pinterest, twitter, facebook, etc) Tell us which is your favorite and why
Facebook
,
Pinterest
,
Twitter
.
Pinterest is my favorite. Does this need an explanation?
Everything
is on pinterest. It makes me feel crafty and ambitious. I enjoy Facebook for keeping in touch with my long distance family and friends. I am still kind of figuring out twitter.
What is a TV series or Movie or Song you could listen to or watch over and over and over and never get tired of…feel free to name one of each
TV series is definitely Big Bang Theory. I almost always choose reruns over whatever else is on tv.
Movie would have to be Just Friends. In fact, I just watched it yesterday. Cracks me up every time!
Song is a tough choice. But the one that has never failed me is Breathe In Breathe Out by Mat Kearney. I am a sucker for all of his music but this is my all-time fave.
I hope you're all having a splendid weekend! 7 more weeks until Christmas vacation!
Xo Steph