Here I am again, linking up for Sunday Social. Although I don't know how real-life social I will be today. I've made myself a cozy little nest on the couch and don't see any major activity happening in my near future. Speaking of relaxing, here come the questions...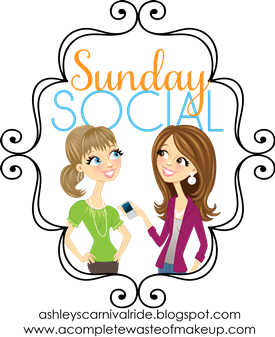 What is your ideal way to relax?
Don't laugh at me. My ideal way to relax is probably knitting/crocheting; something I don't have to think too much about and just get to sit and enjoy.
Where is your favorite place to be?
Loughrigg Fell. The town of Ambleside in the Lake District, northern England. Over Lake Windermere.
This is my favorite place I have been, and I would love to be there again. Realistically though, probably my apartment. It's cozy and home-y. A good place to be.


Who do you consider your biggest roll model?
I'm not really sure. I think I would have to say my grandmother though. She's hilarious, stylish, and one of the most active little old ladies I know. I hope I'm half as cool as her when I get old.
What does your life look like in 3 years?
I don't think life would be much fun if I knew what the future held. But in three years I am hoping to be in our own house, and perhaps have a baby. And a cat.
If you could go back and change one decision what would it be?
I believe that every decision I've made, good or bad, has shaped my life in some way, and I don't think I would change that.
What is your biggest accomplishment in life thus far?
Either graduating college...which is pretty awesome.
Or the decision to pack up and leave my family and fiance, move to Florida, teach, and be on my own for the first time.

That's Sunday Social for this week. See you next time!
xo Steph