Before I start being social this Sunday, I want to share that tomorrow I will be guest posting on the fabulous Katie's blog. She is having a series of guest-posters while she is away kicking butt at Basic Training and I am honored to be part of her blog! Be sure to check it out. Now on to a Sunday Social about my awkward school-age years.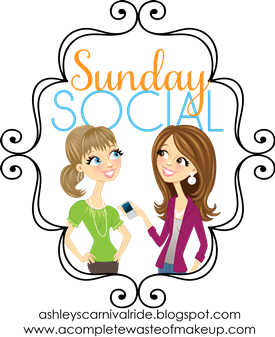 1. What was your first car?
My first car was a 1993 Buick LeSabre. Burgundy, with cushy cloth seats and no air conditioning. It was a freaking boat. I loved that car.

2. Who was your favorite childhood teacher?
My favorite childhood teacher was Mrs. S. She came to our school when I was in 7th grade. I had her for 7th-8th. When I went to high school, I had her husband two out of four years, and as coach. After graduation I worked for her in my high school's business office. She was like my Feeny.


3. Were you involved in any sports/extracurricular activities? Share pictures if you can!
In grade school I tried basketball, softball, volleyball, and cheerleading. I don't have pictures of this because they are memories I try to block out. I am not, nor will I ever be a sporty athletic person.
In high school I didn't get involved in much. I did traveling choir for the two years it was available to me. I was also equipment manager/water girl/bandaid carrier/ankle taper for the football team all four years.
Senior girls of choir, and seniors after the last football game.

4. What was your favorite birthday party?
I never really had big birthday parties. Most often my grandparents would come over, we would have cake, and they would leave. For one birthday I had my first sleepover; we watched scary movies because we thought it was the cool thing to do. I didn't sleep all night.
My 18th birthday was the day of my graduation party.
My 21st birthday I was recovering from jet lag having just come back from England the night before.
My 23rd birthday was pretty great; I was freshly married--the day before--and heading off on my honeymoon.
5. Who was your teen celebrity crush?
Ok, I loved AJ McLean. I was a Backstreet girl through and through. But that was a little bit before my teen years.
During my actual teenage years it was Clay Aiken. Yes, the scrawny southern boy from American Idol; not an Idol winner, but the runner up. Oh, mercy. This guy's voice made me weak in the knees. Over the course of my teenage years I saw him in concert...five...times.

6. What show/movie did your parents not allow you to watch?
I wasn't allowed to watch Ren & Stimpy. Or MTV. In hindsight, this was pretty smart on my parents' part.