Here's the honest truth: I'm terrible at introducing posts. I'm much more comfortable with posts where I just talk and tell you whatever is on my mind. So that's what you're getting today.
Easter. We were planning to have my parents visit for the weekend, but ended up going there instead. My grandpa passed away and we went for the funeral. I grew up incredibly close to my grandparents (my whole family, really), and was blessed to have him with me for a long time and for some very important moments in my life. Of course so many things remind me of him and I have sad moments that stop me in my tracks, but I am comforted knowing he is in heaven.
I'm the one with the orange hair.
Divergent. I finally finished it. I don't think I spoke to Justin for the majority of our 9-hour car ride because I was so caught up in it. I can't wait to see the movie. Have you seen it? Read it? What are your thoughts?
iPhone. Yesterday I joined the world of the iPhone. We were out running errands and Justin pulled into the US Cellular store. I asked what we were doing and he said "I was getting tired of hearing you tell everyone you were the last person in the world without a smart phone, so we're getting you an upgrade". Well, who am I to argue with that? Also, when I showed my old phone to the guy at the store he said "...Gross".
French Toast. I was awoken to the promise of french toast so I followed Justin down stairs and was going to offer to help him. Then he says "I forgot to take bread out of the freezer"...and now, an hour and a half later, I'm eating cereal. I mean...stale honey nut cheerios after being promised french toast..? Come on.
Might as well throw in a Sunday Currently.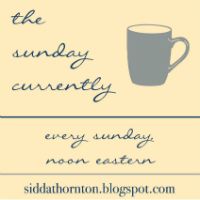 R E A D I N G

Insurgent. I'm really excited to admit that I finally finished Divergent.
W R I T I N G

Pfffffffffft. I have not written in a very long time. BRB, hanging my head in shame.
L I S T E N I N G

to Grace Helbig. That's all.
T H I N K I N G

that about what movie/show I will binge watch while I put away the 1000 loads of laundry piled up in our bedroom right now.
S M E L L I N G

Justin's coffee.
W I S H I N G

that Justin had made me coffee too.
H O P I N G

that Justin will see my sad face wishing for coffee and go make me some. (update: I shit you not, as soon as I finished typing that, my husband stood up and said "Want some coffee?)
W E A R I N G

I hate this question because the answer is always the same. Sweats and a hoodie. Messy hair, don't care. My typical Sunday/Not leaving home attire.
L O V I N G

that my lesson plans are written for the week so I don't have that to worry about today!
W A N T I N G
to be nea
rer to my family. I know my mom is having a hard time with my grandpa being gone, and it's hard being so
far away and unable to help out and be there for everyone.
N E E D I N G

to get started on the laundry. Why is laundry never done and can't it just go away?!
F E E L I N G
Chilly. Isn't cold supposed to be over and gone by now?
Tell me what you're up to currently.
Xo Steph